Health Accumulation Experience
Motivation and actionable tips to help you develop healthy habits.
Do you have a baseline knowledge of health but can't seem to implement what you know?
It's time to take that valuable health knowledge and put it into action so you can look and feel your best not for an event or a season, but for a lifetime.
This is the goal of the Health Accumulation Experience: To help you TAKE
ACTION in your health.

The benefits of becoming a health accumulator include:
Monthly Zoom mtgs that include teaching on a specific topic as well as Q&A
Weekly motivational or educational texts including audio and video clips to help you accumulate healthy habits
The ability to ask Dr. Matt a lifestyle-based health question via text (and get it answered, within reason of course).
10% discount on Dr. Wholeness supplements
Course Curriculum
Welcome!
Available in days
days after you enroll
February 2020
Available in days
days after you enroll
March 2020
Available in days
days after you enroll
Your Instructor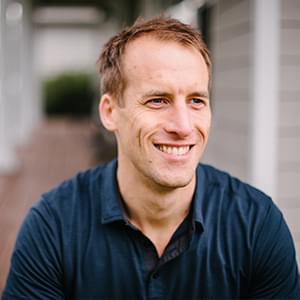 I want for you what I experienced years ago…
From the moment I read the book, Divine Health by Dr. Don Colbert, my way of eating (and life) was forever changed.
That moment of clarity set me on the path to pursuing:
My Bachelor of Science in Health and Exercise at Oral Roberts University and my medical training at Bastyr University where I received my Naturopathic doctorate degree.
Today, I have the privilege of doing life with my beautiful wife, Amadea, along with my five amazing girls. We are all healthy and loving life. Oh and did I mention my wife is also a Naturopathic doctor, Acupuncturist, and Chinese herbalist – yes, I have an accountability partner for life!
I can't imagine where I would be or who I would be, if I had ignored that prompting to change my habits.
One of my favorite books is Darren Hardy's The Compound Effect.
In fact, you could say it's the essence of Dr. Wholeness – good decisions compounded over time will turn ordinary health into extraordinary health.
Many people say I'm passionate about fitness (yes, I enjoy Crossfit) but even that doesn't compare to seeing people become who they were meant to be.
It would be an honor to help you experience health like you've only imagined (or maybe never imagined) was possible.
Dr. Wholeness